TMS Engineers is currently looking to expand our team. To view our open positions visit the "Join Our Team" page.
Comprehensive Solutions – Integrated Approach
TMS Engineers, Inc. is a specialized transportation and traffic engineering consulting firm representing clients that include governmental agencies, civil engineering firms, planning consulting firms, attorneys, private development interests, and architectural firms. Our experience with public and private clients allows us to meet the needs of our clients by providing functional,cost-effective solutions to the unique problems of a project.
TMS Engineers, Inc. has a reputation for delivering high-quality projects on time and within budget. Rooted in TMS's corporate culture is its focus on quality customer service. TMS Engineers, Inc. benefits from well-established relationships with local and state government agencies, investor-owned and municipal utilities, and private sector commercial and industrial firms. We are licensed in Ohio, Kentucky, Michigan and Pennsylvania.
At TMS Engineers, Inc. we have one goal: To provide comprehensive Traffic Management Services.
Our services are designed to see your project from idea to completion.
At the beginning of your project, every decision made is important to maximizing your investment. We design your project, to achieve the results you want.
Throughout your traffic control project we'll be with you every step of the way. This is the stage when the project is finally going to start coming into focus.
When your transportation project begins, we ensure regulations and safety measures is our top priority and they're kept firmly in place throughout the project.
We strive for exceptional quality during all steps of our process, ensuring your project is built to exceed expectations and maximize your investment.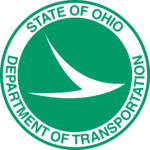 TMS Engineers, Inc. is prequalified by the Ohio Department of Transportation to provide the following services:
Interchange Modification/Justification Study
Safety Study
Traffic Signal Design
Basic Traffic Signal Design
Traffic Systems Signal Design
.
PROFESSIONAL AFFILIATIONS
Do You Have An Upcoming Project?
If you have an upcoming project, why not take advantage of expert services to
help you achieve the complete success of your project.